(763) 428-414023415 Wood Ln. | Rogers, MN 55374
Monday - Saturday: 8:00am - 6:00pmSunday: 9:00am - 4:00pm


23415 Wood Ln. | Rogers, MN 55374
Monday - Saturday: 8:00am - 6:00pm
Sunday: 9:00am - 4:00pm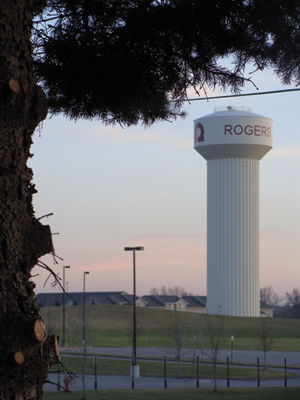 Model Landscaping Inc. has been servicing the Northwest area of the Twin Cities within 30 miles of Maple Grove for over 50 years. We are a two-generation family owned and operated landscaping contractor specializing in high quality sod, landscaping design and installation in Rogers and the surrounding area. All projects are designed, installed, supervised and managed by the owner. We use a variety of building materials and handpicked plants to build beautiful landscapes for residential and commercial properties! Over the years, we have earned a reputation of being a dependable landscaping company and farm providing high quality sod, exceptional work and great customer service. We live and work by our mission, "to do what we say we are going to do".
Model Landscaping Inc. was founded as a sod farm by Kenneth Remer over 50 years ago. In 1972, he expanded his business line to include landscaping design and installation. Over the years, Rick worked closely with his father learning the trade. 50 years later, they still operate with one mission, "to do what we say we are going to do". Model Landscaping Inc., is extremely grateful to be able to service the same families as they did as a younger company, but only now it is the original customers children!
We understand that the appearance and safety of your property for your family and customers is extremely important. Our expert crew takes pride in every job they do and are committed to exceed our customers' expectations every day. We use a variety of products and materials to complete jobs of any size. We believe that the job should be done right the first time using quality materials and plants that grow well in our climate. Our passion for creating beautiful landscapes and maintaining stunning properties is the key to our success. As our company has grown, we have expanded the services that we provide as well. We understand the importance of being flexible and going above and beyond to meet and exceed our customers' expectations. If you have a custom project you would like to get done around your property, just ask!